---
MOAR XXPLOSIONZ!!!



Gregg's Biel Tann Eldar battled my Vior'la Tau across a frozen wasteland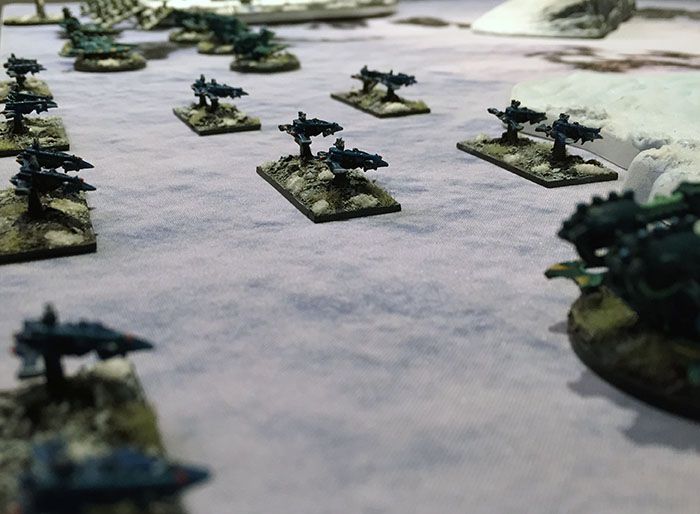 Eldar artillery survives a spacecraft attack in order to fire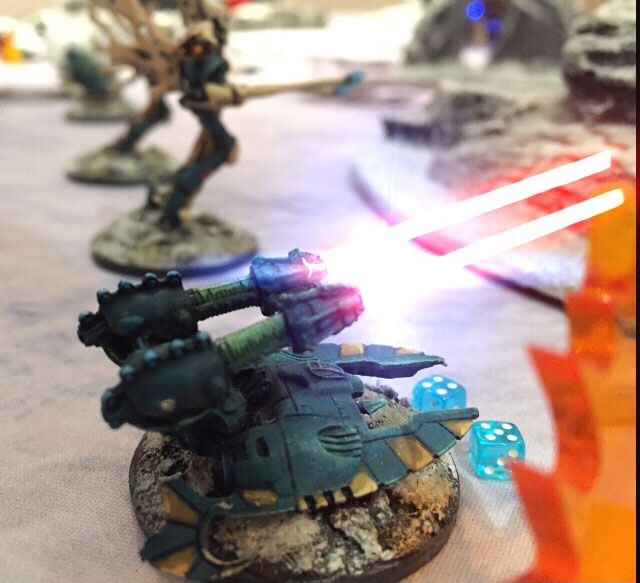 Warpspiders leap from a Vampire Raider straight into an assault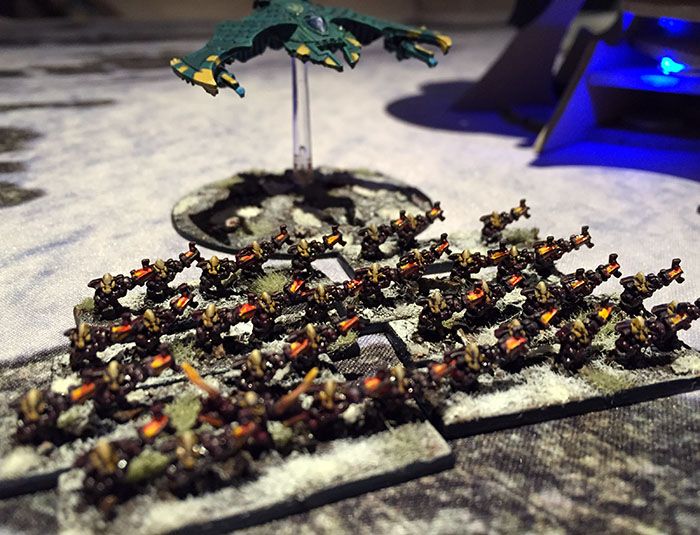 Fireprisms move, open fire, and then return to cover.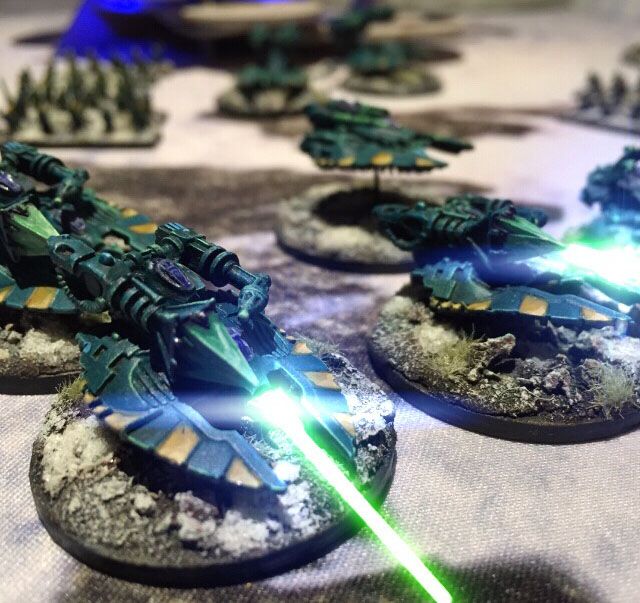 Hammerheads sustaining on a markerlit enemy formation.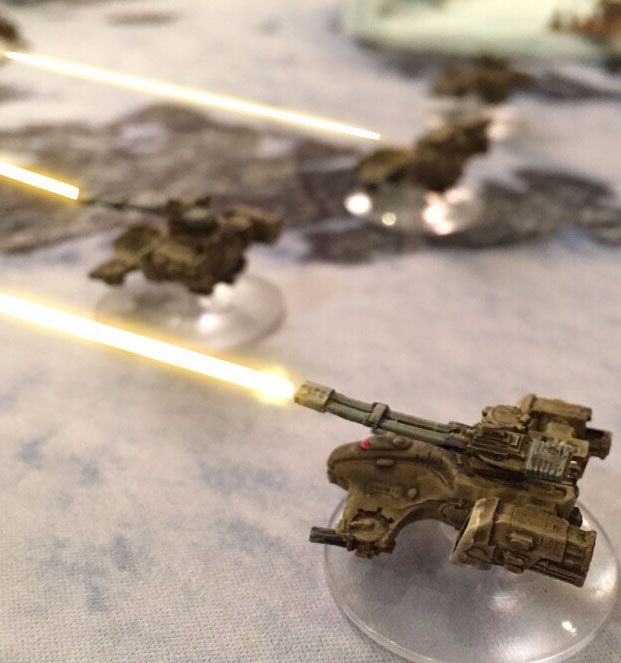 Riptides cut down by a clipping assault.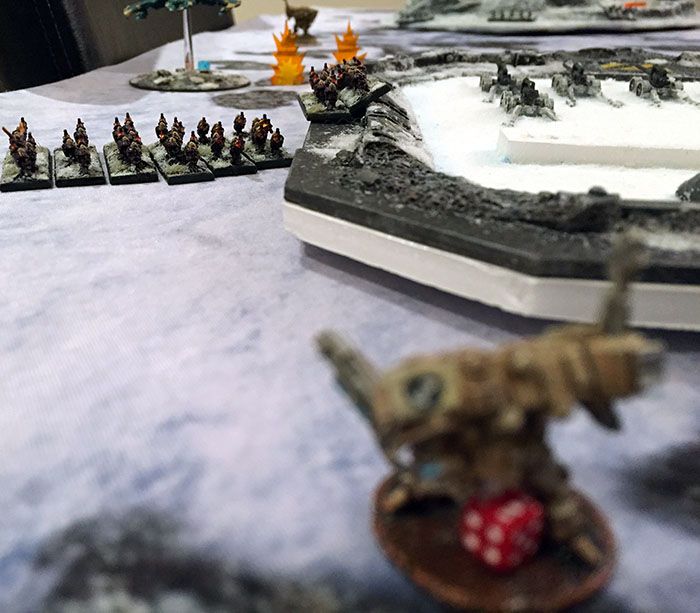 Baracuda fighters attempting to break Revenant Titans




The Avatar is summoned!




Crisis suits realising they are dead wither way, and moving in close to kill shining spears before they charge.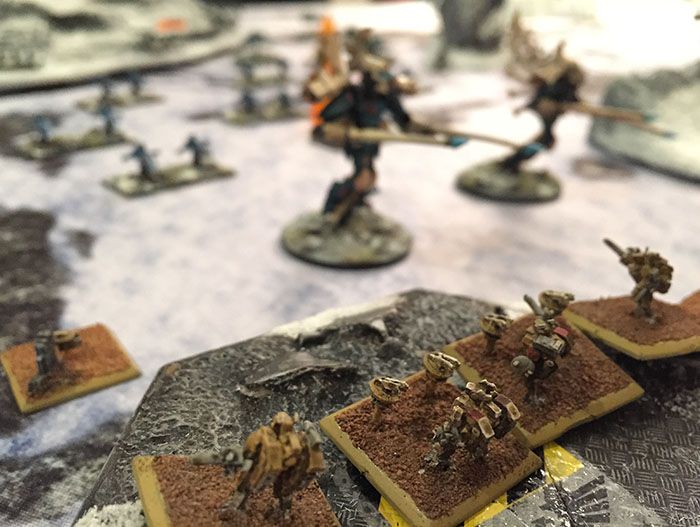 Firewarriors with Cadre Fireblade upgrade repelled in assault by Eldar Guardians.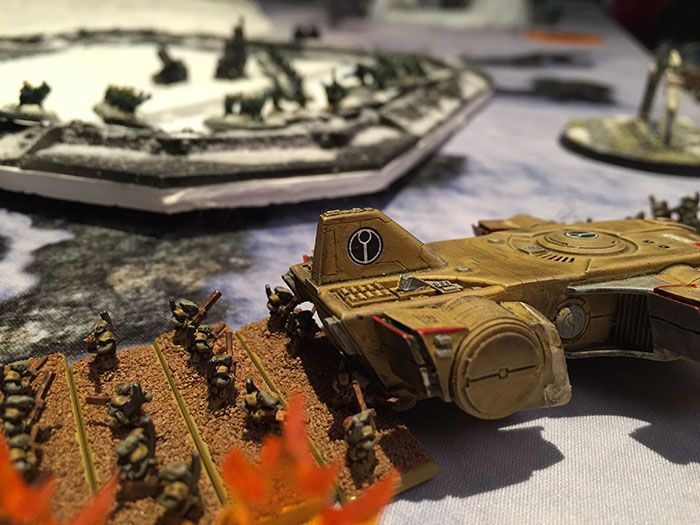 This was a great game, pitching lots of fast moving manouverable units with high damage output and relatively low armour against each other. It started looking like it was going to be a landslide win for Gregg, before Tau did what they so often do and stole a late last minute win.
TBH it was as much luck as tactics this time.

2-0 win to Tau: Blitz and Take and Hold.