---
Here's a couple of the tables prior to the easter egg hunt and the chocolate induced frenzy that ensued. Justin's efforts are the first two boards and he really did go all out on them. We discovered early on that the five structures on the bayou board were solar lights, which John and Justin end up using as a form of turn counter. The light goes out, that's a turn down. It was quite cool to see the lights of this camp blink out one by one as the two Neverborn crews fought over the spoils.

Table 1 - Ten Thunders Hideout
The Ten Thunders have infiltrated all factions in Malifaux and the Bayou is no exception. With the infiltration and their work in the shadows complete, the Ten Thunders have turned their sights to a more permanent lair. Can this organisation tame the bayou or will the bayou be reclaimed by its denizens?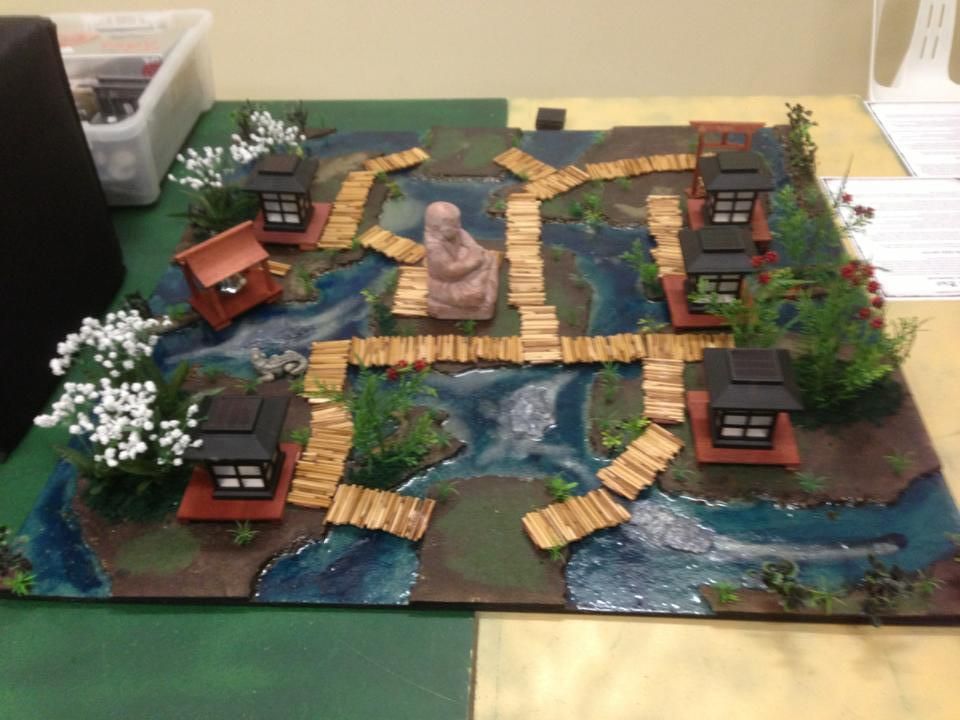 Table 2 - Mr Magpie's Cemetary Circus
Mr Magpie has come to Malifaux bringing his troop of performers and misfits. To the common folk its is a wanted distraction from the drugery of their lives. To the unseen masters it is either an opportunity to hire the skills of some truly unique mercenarys or it is unwelcome competition.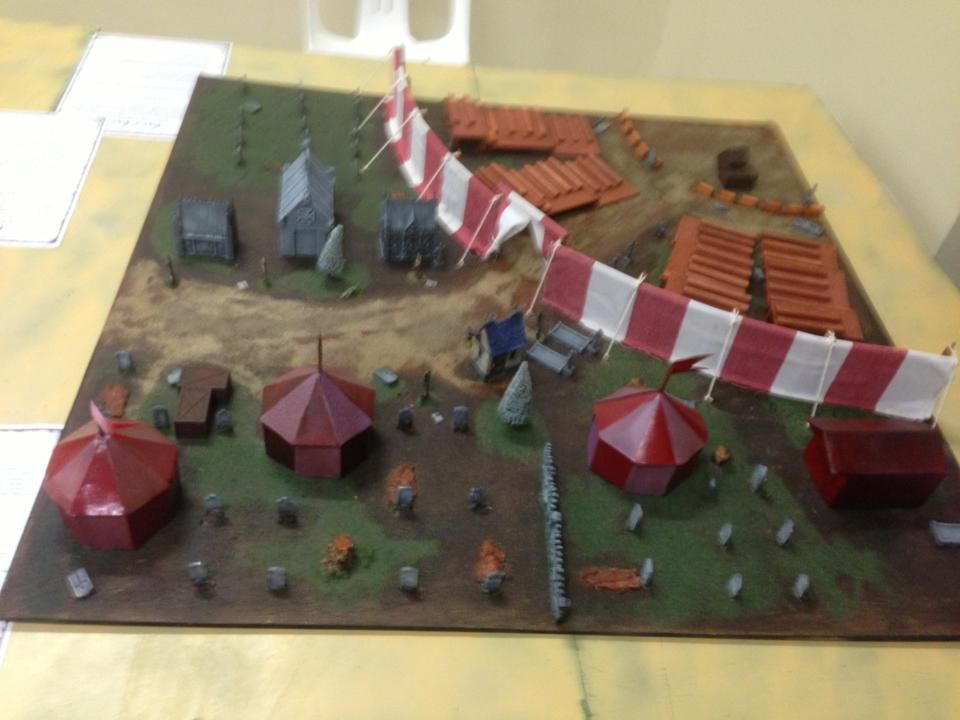 Table 3 - Shadyrest Cemetary
From humble beginnings one young man discovers a set of ancient and unholy devices that have powerful Ressurectionist capabilities. With no clue how to use the power, and a dead squirrel as his only companion, can he survive long enough to unlock their secrets or will the Guild stop his efforts?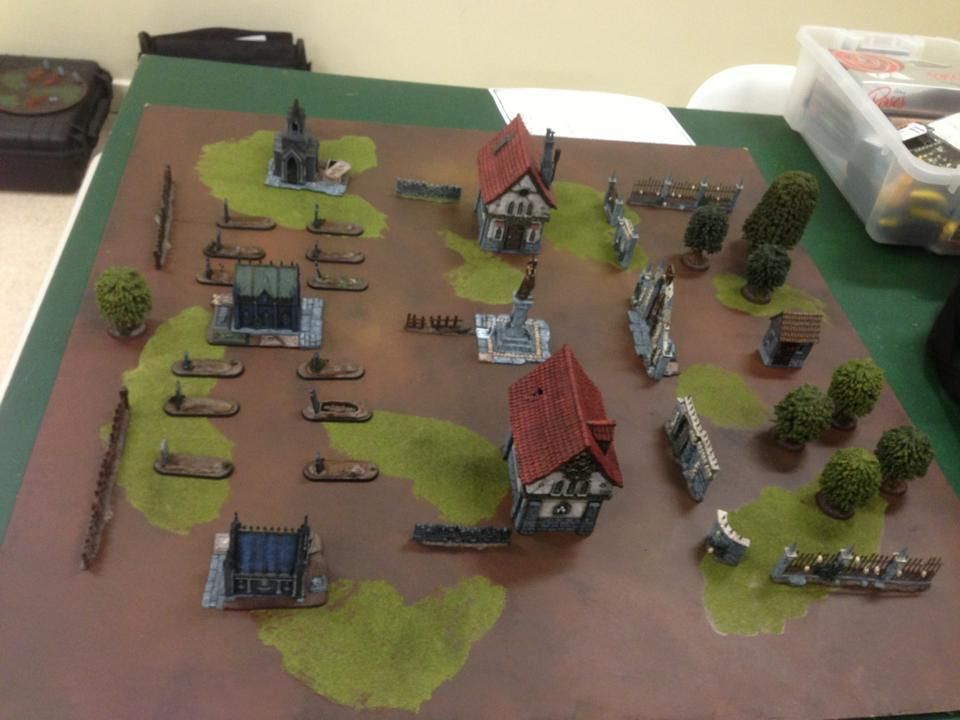 The actual easter egg hunt was fantastic fun. It's an interesting scenario where the soulstones in your cache and a number of choccy counters on the board are the only thing standing between you and victory. It's interesting because every time you use a soulstone you're doing yourself out of something that contributes to that victory. At the same time it's chocolate and after three turns of play, carefully stashing my hoard, you just cant help but give in and burn a stone for a much needed sugar fix.

In my game I took Seamus up against Raspy. Raspy struggled with movement and I took fast moving minions to get to those chocolate counters. Because I was rushing I didn't really get to read the scenario before sitting down and it was only when I made it into contact with the first chocolate and tried to pick it up that I realised it needed to be a signicant minion. Thankfully two canine remains together are significant and I was able to get the majority of the chocs on the board. Even so, Raspy had started with a cache of 7 soul stones and I had 3, so to have it ed up as a 8-8 draw took some doing (and self control on our parts!). I had one heart stopping moment at the end of turn 6 when a severely wounded crooked man was targetted by Raspy and she surged. Thankyfully he survived on one wound, otherwise I would have had to use the choc for a healing flip.

I also managed to overcome my horrendous luck raising new minions with Seamus. A canine remains for a Belle in contact with Choc gave me a significant minion with one summoned action which she used to pick up a choc and then in the next turn she high tailed it to safety. I also raised the same Doxy twice to fell a couple of Gamin that were camped out on some chocs.